Hi, I'm Marc M Wilson. I artfully immortalise moments in creative ways to make extra-appealing images.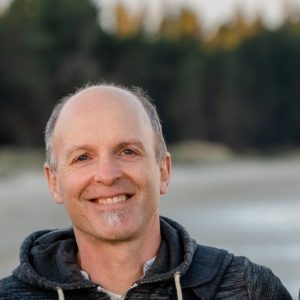 Marc M Wilson
Contemporary photographic artistry
Christchurch  Aotearoa/New Zealand
life. captured in creative, beautiful and engaging ways.
It's amazing how photography can capture and accentuate the incredible visual richness around us, that we often otherwise don't see. Photography can be like a window through to seeing things anew—to an enhanced perception of life's inherent beauty and qualities.
Since my first camera at 12, I've honed my skills and talent in pursuit of this quality, developing an artistic eye and array of techniques to create more unique, captivating and transporting images.
I practice photography alongside my capacity as a graphic designer and artist—both which help direct, inform and enhance my photography.
I enjoy a pot of tea and cup of coffee, good music/company/food, love nature and live near the sea with my wonderful wife and a cute little dog inherited from children who long ago left home.
events
artful portraits
family photoshoots
weddings & occasions 
fine art photos
commercial
photoshoots
Like it or not, the


qualities of good photography


make a


huge difference


to the


images


you end up with.
These days, anyone with a phone can take a picture, but that's all the more reason you want your images to be next-next level. It's not just the added possibilities of professional gear & technology, photography is an art form that takes talent, creativity, learned techniques and tons of experience.
As a photographic artist, over the decades I've been fortunate in having plenty of broad-ranging opportunities to hone and extend my capacity as a photographer of people, formal and informal events, 'still life' action and environment.
What I offer is a quality photographic service to tell story with wow images you'll love, all within my general genre(s) of style—a contemporary journalistic, candid approach for real-life, authentic & genuine looking images—often executed with artful flair for that stand-out unique aesthetic.
Choosing a photographer made simple
There are very different styles and levels of photography services out there. How do you know which and who to choose? Photographers tend to have have certain strengths or specialise in certain kinds and styles of photography. To make things simple:
Have a look at the work they do. Is it the genre, style and quality you are wanting?
Is it a personalised service, or more commercial—freelance or company?
Is it all your sort of vibe?—good photography involves being able to communicate & relate!—pick a good fit
What budget tier are they? Generally, you will get what you pay for, so don't sell yourself short, or over-invest in factors you don't need.
Have a look through my sample galleries to get a feel for what I do and if I'm a good fit for whatever you are up to, and get in touch to discuss anything first, or if have any questions. I genuinely enjoy meeting people and providing great service!
How do you charge?
Ultimately, I base my fee on time spent, and much of this is 'behind the scenes'—sorting and editing, etc. I charge different hourly rates for different tasks and different levels of pressure/difficulty or intensity, the number of people involved, so mostly this is worked out as a package estimate for you beforehand.
Personal/private photoshoots can range from $80 to $800, but are usually between $240 and $480.
Events range from around $400 (small) to $4000, depending on the size and length of the event.
Commercial work is based on a base fee of $120 plus $120 per hour for shoot time and for editing time.
I want you to be more than happy, so we'll work out a plan to suit.
Prints, extra or further special image adjustments and treatments, and travel beyond Christchurch are at additional cost.
How many image do we get?
There will be a lot of images! But, I go through and select the better ones, highlighting the best which I present to you.
Of course, it depends on the nature of the shoot, but there are usually dozens from each pose or setting, and out of that a hero shot or two, a number of variations and maybe you'll want to see some of the rest (funny faces can be fun after all!).
The way it works is I take enough to be sure of getting really good ones, and usually try multiple locations/settings/'poses' to get a variety because often you don't know until after which setting works best.
Experience tells me that it's better to just give you the best ones, rather than an overwhelming library! But that's up to you.
How do I get my images?
I will send you a link to your preferred cloud platform with uploaded images.
Or, for larger shoots, you can have access to all the images on your own gallery website. You can download as many as you want as HD jpeg files (good for posting online and smaller prints). Then I will direct supply the ones you choose as full-resolution files for print enlargements.
If you want a larger number of full-resolution files (from larger photoshoots), this can be arranged and there will be an extra charge for time in executing this.
What about the weather?
Good point.
Seriously, I have prayed for it to stop raining and it has, but I don't guarantee it!
I'm fairly flexible—I don't pack my schedule, so we can rain check and I usually book a backup plan with you.
We can in some cases simply change the 'venue' on the day.
For most shoots, I like to choose the best kind of weather and the time for the best lighting, although, I can work to whatever the situation happens or needs to be.
WHEN DO WE PAY?
Larger photoshoots require a deposit to confirm the booking. I will give you an invoice for the balance to be paid before releasing your precious photos to you.
Businesses are invoiced for the 20th of the following month.
Do you do studio shots?
Nope.
I stick to my knitting with more real-life-styled stuff.
That said, I do smaller-scale objects/products in a studio-like fashion (it's a small studio!), or can do site visits with lighting etc, given some warning.
Do you do video?
Yep.
I take good video, and do video editing, but I have limited capacity and gear—it's not my main thing, so it depends on what you want. Try me. I also have other videographers I work with.
Like to know more, or to shoot ahead? ...leave me some lines!